Remodels
REMODELING
Carty General Contracting offers remodeling services for both residential and commercial properties. Some of our most popular renovations include bathroom remodeling and kitchen remodeling. Whether you are investing in a remodeling project to increase the market value of your property or to improve the quality of life and general aesthetics of your home, our specialized remodeling contractors are happy to assist you with your project.
Experience the Difference A Remodel From Carty Can Make!
Remodeling projects can benefit homeowners on multiple levels. Aside from the common advantages of increased value and appeal, certain aspects of a remodeling project can also increase the energy efficiency of a home as well as the quality of life for those living within the home. For example, incorporating energy efficient lighting, appliances, plumbing fixtures, and replacement windows not only add a touch of style to a remodel, but can greatly reduce energy costs over the year. Incorporating energy efficient upgrades is easiest during remodeling projects, too, since construction work is already being done during this time.
Get Much More Out of Your Remodeling Project!
Contact your trusted general contractor, Carty General Contracting, for more remodeling ideas and ways to improve upon your commercial or home remodeling plans so you get the most value for your investment. We also encourage you to browse through our many project photos to get inspiration for your own remodeling project. Carty General Contracting has over 25 years of experience working on a wide range of remodeling projects, so you can rest assured that our team has the skills and knowledge to ensure your remodel is a complete success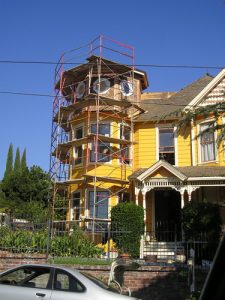 The Carty General Contracting Remodeling Division Provides The Following Services:
Remodeling Ideas
Basement Finishing
Kitchen Designs

Kitchen Remodeling

Bathroom Remodeling

Bathroom Designs

Home Remodeling

Renovation
We Provide Remodeling in the Following Communities in California
Whittier, CA | Long Beach, CA | Seal Beach, CA | Rossmoor, CA | Los Alamitos, CA | Newport Beach, CA | La Habra Heights, CA | Santa Fe Springs, CA | La Mirada, CA | Brea, CA | Yorba Linda, CA | Placentia, CA | Fullerton, CA | Anaheim, CA | Northeast Anaheim, CA | Northwest Anaheim, CA |Southwest Anaheim, CA | Anaheim Hills, CA | Villa Park, CA | Cypress, CA | La Palma, CA | Cerritos, CA | Norwalk, CA | Mountain View, CA | South Whittier, CA | East Whittier City, CA | Hacienda Heights, CA | Rowland Heights, CA | Rosemead, CA | La Puente, CA | South San Jose Hills, CA |Walnut, CA | Stanton, CA | Garden Grove, CA | Orange, CA | Avocado Heights, CA | Valinda, CA |Walnut Valley, CA | West Covina, CA | Diamond Bar, CA