Team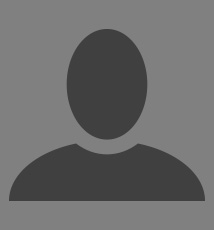 Donald B. Carty – Founder/Project Manager
In 1981, after several years of studying Industrial Design at various institutes of higher learning, Don Carty founded Carty General Contracting. His goal when starting the company was simple as all Don wanted was a way of providing a good life for his wife and three children.
Starting off in a simple home office, Don began accepting and completing work that can best be described as small residential remodels and additions. This, however, would not last long as he quickly began receiving offers to complete construction efforts within the commercial sector of the construction industry
Don spent many years managing the building and supervising the construction of numerous prominent commercial buildings in Southern California and the portfolio of completed projects he has amassed is quite substantial. Some examples of his work include the Whittier Daily News building and the Whittier College Admissions office, but truthfully, to include each and every one of the projects Don has had a hand in would be overwhelming.
Don, still to this day, is involved in the day-to-day operations of the business functioning as both a ready resource of information and as a project manager.
When Don isn't working, he likes to spend his time playing golf, restoring old cars, working on his house and, as an avid baseball fan, watching the L.A. Dodgers.
Don, born and raised in Whittier, CA, still resides there with his wife of 45 years, Barbara.
---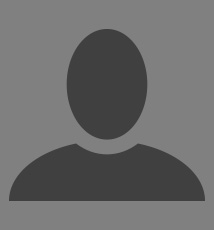 C.J. Carty – President
C.J. Carty began his work with Carty General Contracting back when when he was still a student in high school. Obviously during the school year he would be limited in the amount of time he could commit to working in the company, but whenever he had the opportunity, C.J. would be available. This pattern continued as C.J. completed his college coursework and after graduating from Whittier College with a Business Management degree, he went to work full time for Carty General Contracting.
Wanting to know the business inside and out, C.J. decided that in order for him to best be able to run the company in the future, he should spend time working in the "field" with the specialists and laborers employed by Carty General Contracting and this is what he did. For seven years, C.J. worked in what the construction industry calls the "field." This time was spent learning and completing trade work that spanned the multiple disciplines within the construction industry and eventually C.J. was satisfied with the technical skill he had acquired through his years working with the company and transitioned into his role as a manager and, eventually, took over as the President of Carty General Contracting thus fulfilling his dream as a child of running the company his father had built.
Since C.J. has taken on the role as the company President, he has made a point to be involved in each aspect of the business and has even taken up the role as the lead project manager of several large-scale construction efforts to include the U.S. Vets Dining Facility located in Inglewood, CA and the building of United Alloy and Metals Plant in Santa Fe Springs, CA.
C.J. has been acting as the President of Carty General Contracting since 2013 and since his appointment, he has grown the company into one of the top and most recognizable general contracting companies in Southern California and continues to push the boundaries in order to exacerbate even greater expansion and recognition. When he isn't busy running Carty General Contracting, C.J. enjoys spending his time family and friends, swimming, and sailing.
Currently, C.J. resides in Long Beach, CA with his wife Kelly and their three daughters, Taylor, Charlotte and Lily.
---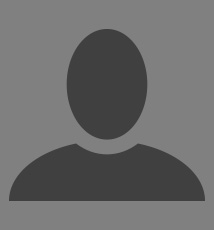 Luke Caldwell – Project Manager
Luke Caldwell is one of the most pivotal members of our team and brings with him over 10 years of experience within the field of construction including specialized experience in finish carpentry. More so than his experience and specialization though, Luke brings a superior level of attention to detail to Carty General Contractors.
As a child, he liked to build a variety of projects such as tree houses and skate ramps, but his curiosity would not stop there.  Luke recalls that he also truly loved deconstructing various household objects such as furniture or even phones and TV's just to see how they worked and how each component worked together and, it turns out, this curiosity would end up driving Luke into his current position with Carty General Contracting.
Guided by his deep interest in understanding how things were built and how they worked, Luke began to take a variety of wood working and metal fabrication classes as soon as he was old enough. It was through the skills garnered as a result of these tradesman courses that led Luke to work with a small contracting company in Huntington Beach, CA and while there, he dedicated himself to learning each of the aspects that went into the art of finish carpentry, but after 6 years of this work, Luke decided he wanted to follow in his father's footsteps in the water well drilling industry
After being hired on by a well drilling company, Luke traveled all over California and Arizona drilling environmental and production water wells, but at some point, it was decided that work in the well drilling industry is not where Luke wanted to be. This thought ran parallel with his desire to take on larger and larger projects and as a result of this thinking Luke came to Carty General Contracting in 2012. Through his consistent work ethic, tenacity and honesty Luke elevated himself quickly within the company and achieved a management position relatively quickly before settling in his current role
As of now, Luke currently resides in La Habra, CA with his wife Molly, daughter Melody, and, the newest member of the family, his son Logan.
---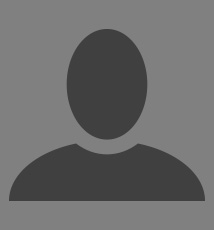 David Pickard III – Principal Architect
David is a graduate of the University of Southern California School of Architecture, where he earned a Bachelor of Science degree in 1981 and a Bachelor of Architecture degree in 1982.
As Principal Architect for Carty General Contracting, David is responsible for the day-to-day architectural operations and for guiding the overall vision of design related to the projects we received.
To date, David has been an active architect for more than 30 years and his experience in professional architecture, engineering, and planning has spanned a wide variety of private and public projects including neighborhood retail stores, restaurants and grocery stores. In addition to the previously disclosed projects, David's architectural and engineering prowess have led him to also be a part of the construction of drug stores, professional offices, medical and dental centers, child care facilities, theme parks, public utility structures, and residential, commercial, and professional buildings.
A unique and additional aspect of David's professional background is that not only is he licensed architect, but that he is also a member of the California State Bar. That's right, not only is David an Architect with over 30 years of experience within his field, but he is also a licensed attorney. We think it goes without saying, but with his background and experiences, David brings a unique and high level of creative energy, commitment, and enthusiasm to any project he commits to undertake.
If you can't find David at the office, you'll most likely find him enjoying the scenery at his cabin in Lake Arrowhead. When he isn't in Lake Arrowhead, David resides in Whittier, CA with his wife Timi and their daughter and son, Ashley and David IV.
---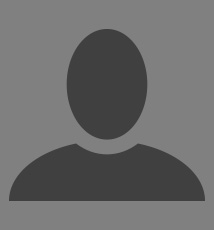 Shane Sarpy
Shane is the newest member of the team at Carty General Contracting, but he brings with him a vast amount of experience in a variety of fields. Shane started his working career when he joined the United States Marine Corps in 2005 and through his time within the military service, his natural ability to manage individuals and achieve objectives accelerated the rate at which he moved up the ranks. At the age of 24, Shane was selected to serve as a senior enlisted non-commissioned officer and became responsible for, at times, over 100 individual persons, each with their own specific technical expertise. This experience would serve him well as he continued to progress through the course of his career.
After exiting the military service, Shane began taking night classes as he still had to work full time in order to meet his obligations and eventually graduated with a Bachelor Degree in Business Management. With his education completed, or so he thought, Shane took a position within the restaurant industry managing a variety of individual stores over the course of several years. After having spent those years managing various restaurant brands, Shane decided he was ready to step out of his role of managing individual stores and wanted to move into a more senior management position. This is the drive that led to the beginning of his studies towards a Master's Degree in Business Administration.
While working to complete his Master's Degree, Shane was hired as the operations manager with a small restaurant group in Whittier, CA. During his time with the restaurant group, Shane worked with Carty General Contracting on a few projects and when it came time for Shane to move on from his current position as the group's operations manager, he was offered and accepted a position with Carty General Contracting.
When he is not at work, Shane enjoys playing guitar and spending time with his fiancé Sarah, daughter Elise, son Colin, and English Bulldog, Harley. He currently resides in Orange, CA.
---